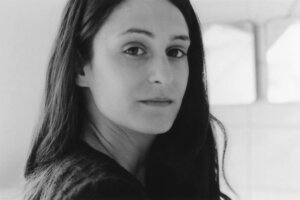 In "The Wild One", director Tessa Louise-Salomé focuses on Jack Garfein, the director and acting teacher who died in 2019 at the age of 89.
Garfein, born in Czechoslovakia and Holocaust survivor, embodied a peculiar 20th journey of the century – from hell to Hollywood. Against all odds, he came out of seven concentration camps and more than one death march, and made it to New York City where he had his sights set on a career in theater. He studied acting and directing under Lee Strasberg's guidance at the Actors Studio and directed his first Broadway play at the age of 23; was the premiere of Calder Wallingham's "A Man's End", starring then unknown Ben Gazzara and George Peppard.
Hollywood was next time and this is where its American fortunes plummeted. He ended up directing only two films, "The Strange One" (1957) and "Something Wild" (1961). Both were controversial and probably ahead of their time.
"The Strange One," based on Wallingham's play, was set in an authoritarian military academy in the south and focused on a sadistic hazing accident. Homoerotic undertones emerged and race also played a role. The studio heads weren't happy with any of this, especially the scenes with black actors. They argued that the film could not be released in the south. Garfein refused to give in and the black actors stayed.
"Something Wild" was also an anomaly at the time, dealing, in a rather graphic way, with rape and its consequences. The complex relationship between the rape victim (Carroll Baker, Garfein's wife) and a brutal mechanic (Ralph Meeker) who shelters her was also uncharted territory. So too is the notable use of silence in the film, long strokes on the screen without any dialogue. One of the first, if not the first, indie film was shot on location in New York and produced by Garfein himself.
Both films were a commercial flop and on the critical front the reviews were mitigated at best. The fate of the movies may not have spelled the end of a career, but Garfein didn't like playing games or being nice. He alienated existing powers, most notably movie mogul Sam Spiegel, who had produced "The Strange One". "I have been bullied by older people," Garfein once noted.
In 1966, he and Paul Newman co-founded Actors Studio West in Los Angeles and among his students were James Dean and Bruce Dern. He is credited with launching the careers of Pat Hingle, Steve McQueen, Shelley Winters, Jean Stapleton, Doris Roberts and Jessica Tandy, among many others.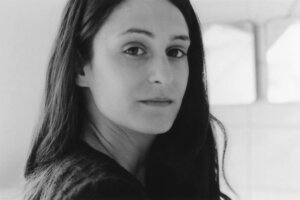 "The Wild One" is largely an indie for insiders. But even for those less familiar with Stanislavsky, the Actors Studio and the method of acting, it provides a nice introduction to an acting, teaching and directing methodology that has broadly defined American theater from Eugene O'Neill to the present day.
The unifying motif was, and still is, the "truth", in particular, the way the actor uses the staff to build a character and make a scene real; as all art must emerge from itself. In Garfein's case, "The Wild One" is intended to illustrate how his experiences of him as a Holocaust witness, survivor and refugee defined his sensitivity, his aesthetic, his choice of material and the way he worked. Since he understood what it meant to have nothing to lose, he was not afraid.
Alluding to film noir and a touch of Bergman, the film alternates archival footage from the Holocaust with fragments of Garfein's films and illustrious talking heads. There are interviews, past and relatively recent, with Garfein himself as well as director Peter Bogdanovich, biographer Patricia Bosworth and theater and film historian Foster Hirsch, among others, offering commentary. Willem Dafoe narrates.
Although the film is informative, there are too many clips featuring Nazi atrocities, which, while horrifying, are also crippling. More problematic, the director's links between Garfein's wartime experiences and his art seem overrated. But the most serious flaw in the storytelling, a missed opportunity, is that at no time do we learn anything about Garfein's teaching technique in the classroom or on a theater set. How did he define the truth and how did he get it from his actors?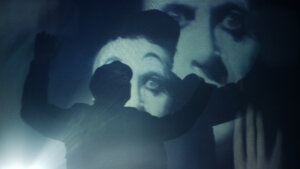 Today, in the wake of the #MeToo era, with University of North Carolina students suing the School of the Arts for the psychological harms they claim they suffered and Jesse Green writing in the New York Times about the techniques Brutals of methodical acting instructors and directors, such as Strasberg, are worth examining whether Garfein's methods also need re-evaluation. It's entirely possible that Garfein bears little or no resemblance to his mentors. But we don't know and it's hard not to ask. If only Louise-Salomé had informed us.
That said, "The Wild One" opens up a conversation and is worth a look.
.