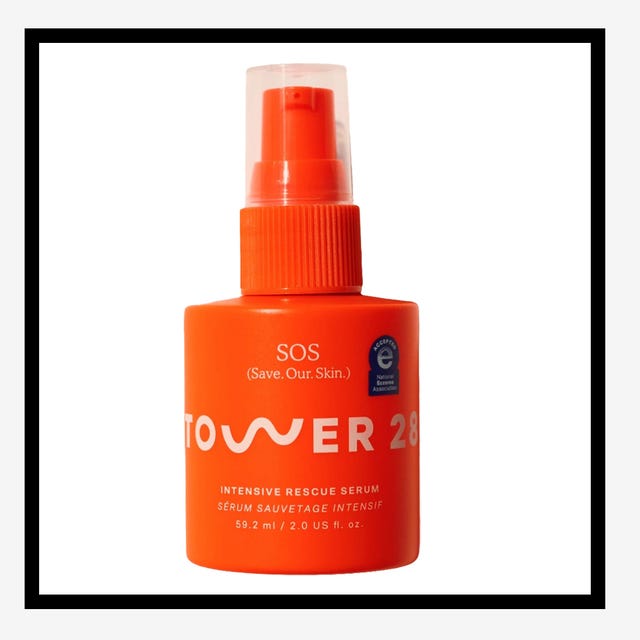 Images courtesy of Tower 28 / Sunnies Face / Sephora
We are already in the middle of Asia Pacific American Heritage Month, which was created to celebrate the cultural stories of Asian Americans and those of Melanesian, Micronesian and Polynesian dignitaries. We ask for support for Asia and Pacific America activities in May and beyond BAZAAR publishers to share their picks for the best beauty products from AAPI-owned brands. From moisturizing shampoos to cult matte lipsticks, our list features a mix of proven and up-and-coming brands, like Tower 28, COSRX, Sunnies Face, good light, and more. For a closer look at some of our most coveted makeup, plus essentials for hair, skin and body care, read on for 19 of the best products from AAPI beauty brands to buy now and love forever. .
Advertising – Read on below
"I love, love, love Tatcha's Water Cream. It has a satisfying whipped texture, but is super light, ideal for oily skin. The scent is subtle but cute and the mint green packaging is fun – the spoon gets me every time . " –Izzy Grinspan, Deputy Digital Director
TRICK
Jelly Lips Milky ShineOn
"This is one of my favorite lip glosses. It provides a non-sticky shine that makes your lips juicy and plump." –Mariah Morrison, senior social media editor
"No matter how small my going out bag is, Tower 28's lip jelly is always in. The pure color (personally I love coconut, a rosy pink), non-sticky finish and moisturizing formula combine to create make it an MVP of make-up bags. " –Lindy Segal, interim director of digital beauty
SKIN CARE
Purifying cleansing oil
"I strongly believe you can use oil based cleansers without a double cleansing routine and I love this one from AAVRANI to remove makeup, excess oil and dirt in one go. I also love that it has soothing ingredients like aloe and camellia to soften and rehydrate the skin as well. " –LS
"If there's one type of beauty product that I always keep on hand, it's a multitasker and this all-purpose good light balm is one of my new favorites. I use it on lips, nails and in general wherever I need to. an extra touch a little bit of humidity ". –Tiffany Dodson, associate editor of beauty commerce
BODY CARE
Illipe coconut hand and nail balm
"I keep tubes of JUARA Coconut Illipe Hand and Nail Balm everywhere: in my desk drawer, next to my bed, even in the car. The nourishing and slightly floral formula instantly soothes chapped skin, smoothes uneven cuticles and blends into the skin. , leaving it soft but not sticky. " –Genevieve Monsma, interim beauty director
FRAGRANCE
FRUIT OF THE SUN Eau de Parfum
"As soon as I smelled this perfume, I was fascinated: it is literally summer in a bottle. It has notes of fig, bergamot, jasmine and coconut that linger on my skin all day." –TD
HAIR CARE
HoliRoots Moisturizing Shampoo
"I can't explain how delicious this shampoo is. I also use it on my daughter because it's so clean, so now it reminds me of her too." –Kerry Pieri, fashion collaborator
SKIN CARE
Watermelon Glow Niacinamide Sun Cream SPF 50
"It can be difficult to find a sunscreen that checks every box. But Glow Recipe's lightweight formula has a high SPF (check), blends well (check, check), and leave skin with a hydrated, glare-free glow (everything checks). "-LS
SKIN CARE
Radiance Grape Stem Cells + Squalane Day Cream
"I first came across Three Ships in my past life as a retail reporter. Co-founder Connie Lo was one of my go-to resources for a DTC beauty world perspective. Now, her beauty brand at plant based is in the center of my top shelf. I use this face cream morning and evening. My skin can dry out very, very easily, but this cream keeps it glowing and hydrated. Plus, it has a clean, fruity scent that I love ". –Halie LeSavage, fashion trade editor
TRICK
Fluffmat matte lipstick
"There's no better matte lipstick than Sunnies Face's Fluffmate! Whether you're looking for warm neutral shades or punchy coral reds, the Filipino-founded brand has a shade for every pout. Until this week, you had to go through Asian beauty retailers. specialize to buy their products, but finally launched this week in the US. Stock up! "-Bianca Betancourt, cultural editor
"I don't usually look for matte lipsticks (or lipsticks at all), but this cult lipstick brand from the Philippines has become a go-to for me. This lipstick glides over my lips and leaves the most beautiful pigment with the lightest touch. It absolutely is. lives up to the hype. I love the Nudist shade: it's the perfect pink-nude color. "-Katie Intner, assistant beauty editor
SKIN CARE
Advanced Snail 96 Mucin Power Essence
"This essence is a saving grace for my dry and sensitive skin. I use this product every day in my morning and afternoon routine to fight irritation and strengthen the skin barrier. Don't worry, no snails were harmed in making this product. "-MM
SKIN CARE
The powdered foaming enzyme for polishing rice
"When my face needs a little scrub, this product is my favorite. All you need is an amount of powder the size of an" almond "and a little water to turn it into a lather. ultra-smooth. Also one of those wonderful exfoliants that keep skin renewed rather than stripped after each wash. " –Chelsey Sanchez, associate cultural editor
HAIR CARE
Gooseberry Delight Hair Oil
"To unwind after a stressful day, I love taking a moment to massage my scalp with this spirit-uplifting hair oil. Not only is it light and non-greasy, it also has a subtle orange scent that isn't overly aggressive." . –TD
BODY CARE
Revitalizing body scrub
"I really like a body scrub, but they often leave what looks like a beach on the bottom of the shower and on the skin after a shower. I indulged in this Shikohin scrub, made from rice and hemp, along with calming CBD. Leave a treat. moisturizing sheen on my skin, sometimes it can even become a skin moisturizer when I'm in a hurry! " –KI
SKIN CARE
SOS Intensive Rescue Serum
"My acne prone skin is extremely temperamental, which means I have sore skin a little too often. This soothing serum from Tower 28 is truly like magic. As soon as I apply it, any lingering redness I may have had on my skin the face is gone in less than a minute, without exaggerating. And I feel delicate and hydrating like sprinkling water on my face. " –TD
SKIN CARE
Pure Vitamin C Skin Mud Mask
"When my skin looks dull after makeup, I take out this clay mask from DAMDAM (founded by a former publisher of Harper's BAZAR Singapore). Refreshes my pores and evens out any redness without leaving the skin stripped. "-KI
TRICK
Pili Ani Pili Moisturizing Tinted Lip Butter
"I'll be wearing Pili Ani's Moisturizing Tinted Lip Butter all summer. I love how buildable the shades are, so you can make them as sheer or as saturated as you like. The lip butters are also infused with elemi oil, which helps hold back the 'humidity." –Jamie Wilson, beauty editor
SKIN CARE
Watermelon Glow PHA + BHA Pore-tight toner
"I love this tonic – I've been using it for a while now, because it immediately prevents my face from having that dry, tight feeling. I don't normally like fruity scents, but it's not overwhelming at all." –Leah Chernikoff, managing editor
SKIN CARE
Moisture Balance all-in-one face cleanser
"Venn Skincare's Moisture-Balance all-in-one cleanser is one of my favorites. I love the way the texture feels on my skin and it does a great job of removing makeup without leaving the skin feeling dry. my favorite cleaner especially if I travel ". –JW
"There was no product for me like Tatcha's Luminous Deep Hydration Firming Serum for ultra-moisturized, dewy, firm, tight skin. It curbed my winter rashes from dryness and was my favorite swelling solution. mornings. I feel like a new person every time I apply it. " –Sabrina Park, editorial and social media assistant
CHOICE OF THE BONUS EDITORIAL
Then I Krave'd Good Light Set
Charlotte Cho of Soko Glam and Then I Met You, Liah Yoo of KraveBeauty and David Yi of good light cosmetics, have joined forces to create this curated limited edition set on behalf of AAPI Heritage. In addition to The Giving Essence by Then I Met You, Great Body Relief Lotion by KraveBeauty, Luna Pimple Patches by good light and a designer bag to bring it all in, 100 percent of its proceeds benefit the organizations Seniors Fight Back and AAPI Women Lead.
"We are truly stronger when we are united. What I love about being Korean American is that we can elevate each other and feel each other's pain," says Yi BAZAAR.com. "With the rise of anti-Asian hatred fueled by the pandemic, my heart broke when I read the news of the AAPI folx attack and some killed. Although anti-Asianism is nothing new, it is always traumatic to see people who look like you being hated for who they are. I am so heartened that during this time I have been able to lean on founders like Charlotte Cho and Liah Yoo, two powers that have always stood up for what is right. "
This content is created and maintained by a third party and imported on this page to help users provide their email addresses. You may be able to find more information about this and similar content on piano.io
Advertising – Read on below