When David Yi was five, he remembers seeing his father getting ready in the morning. "He always put on potions and elixirs and combed his hair. And he did it before he went to bed, "says the co-founder of Very Good Light, a platform and brand that celebrates beauty beyond the gender binary." I remember thinking in that moment, why is he so obsessed?"
Years later, Yi recognized how crucial those moments alone were for his father. "I understood that this was how my Korean father survived the cruelties of this country. He was pumping himself in the morning and showing his face better than him, "he says." I know people say beauty is vanity, and in some ways it is, but in other ways it's their way of surviving. ".
Good Light founder David Yi.
Photo: Courtesy of David Yi
The ethics of beauty as protection and self-realization is a driving force for Very Good Light, founded in 2016. "'Good Light' comes from the idea that we will no longer hide in the shadows; we will enter the light, "says Yi. "We will celebrate ourselves and other people will also celebrate us." The media platform aims to redefine masculinity within the beauty space and promote Good Light, a skincare brand focused on creating products for everyone, regardless of their gender identity. The brand's Moon Glow milk toning lotion won the Beauty All-Star 2022 award for "Industry Disrupter".
Below, Yi shares the inspiration behind launching the brand, the challenges he faced as a founder, and what motivates him to keep pushing.
I remember interviewing a woman whose grandfather always wore a suit. It was his armor–a way to protect yourself from negative interactions or comments. I feel like your dad is doing something similar.
"Right, especially as people of color or immigrants, if there is something wrong with you, it could potentially put you in danger. Especially for the older generation, I think their thinking process is
ok, i will put my best face forward, i will make sure everything is put together so there is no potential damage. "
Has that feeling ever made you feel like you have to be perfect?
"Yes, I think we have all given in to the politics of respectability in some way with the thought that we will be embraced by this country and have an easier time if we act or look a certain way. I mean, now we know that's not true. For me, being a Korean-American and a queer person in this country, I had to try to fit in in many ways. I thought if I had been gruffier in my expression maybe people wouldn't have made fun of me that much. Maybe if you changed this about me, I would have more friends. But knowing that to be your authentic self and walk in your light and truth, that's when your life begins to change, and that's when my life began to change. When I haven't tried to fit in. Everyone's life changes when they reject these cultural norms and embrace who they are. "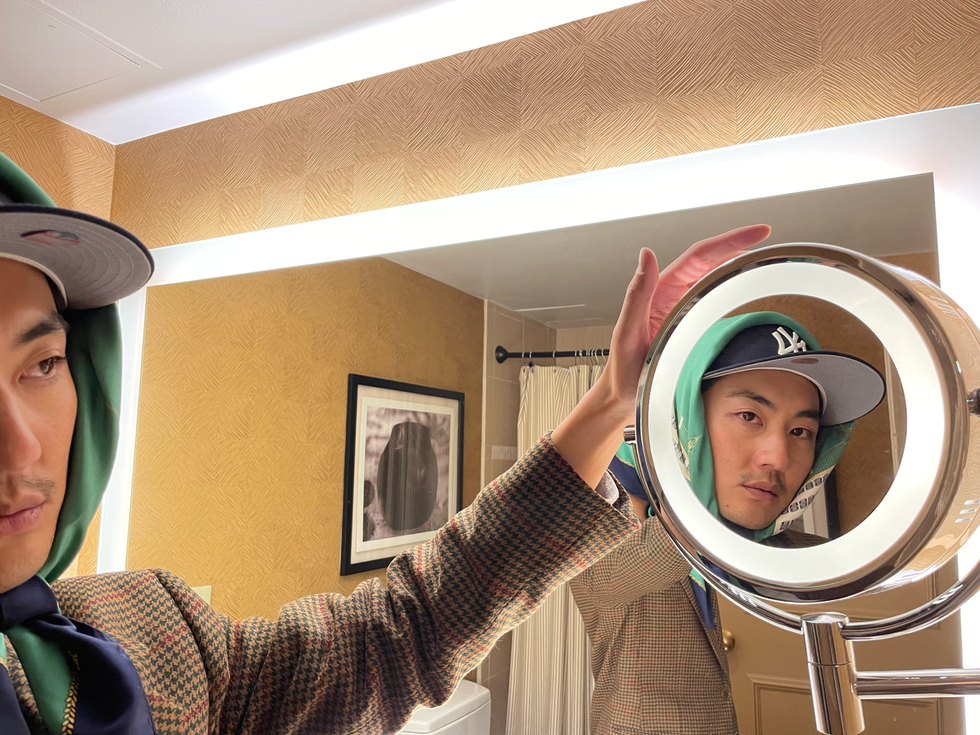 Good Light founder David Yi.
Photo: Courtesy of David Yi
How long did it take you to get there?
"I'm still getting there. I think self-realization and self-love are a process and we have to practice it every single day. Last year, when [me and my family] were on the move, I found footage of myself aged 15 on stage talking about diversity, equity, inclusion and intersectionality during a show organized by my high school's International Diversity Council. I think it was then that I decided that I had nothing to lose and everything to gain by speaking honestly about my experience. That's why I became passionate about storytelling and I decided to create this brand ".
What prompted you to become a brand founder?
"I've been a journalist for over a decade and wanted to uplift communities that didn't get much love. My last job was at Mashable, where I launched [the] fashion and beauty [verticals]. I made a story about 11 trans teenagers and it's a story that will never leave me. It was 2015, when we weren't really talking about young trans. It was a piece that made me realize how powerful the written word can be. I remember thinking,
What if I could do it every day? In 2016 I launched Very Good Light, a website dedicated to redefining masculinity, at a time when people didn't really understand it ".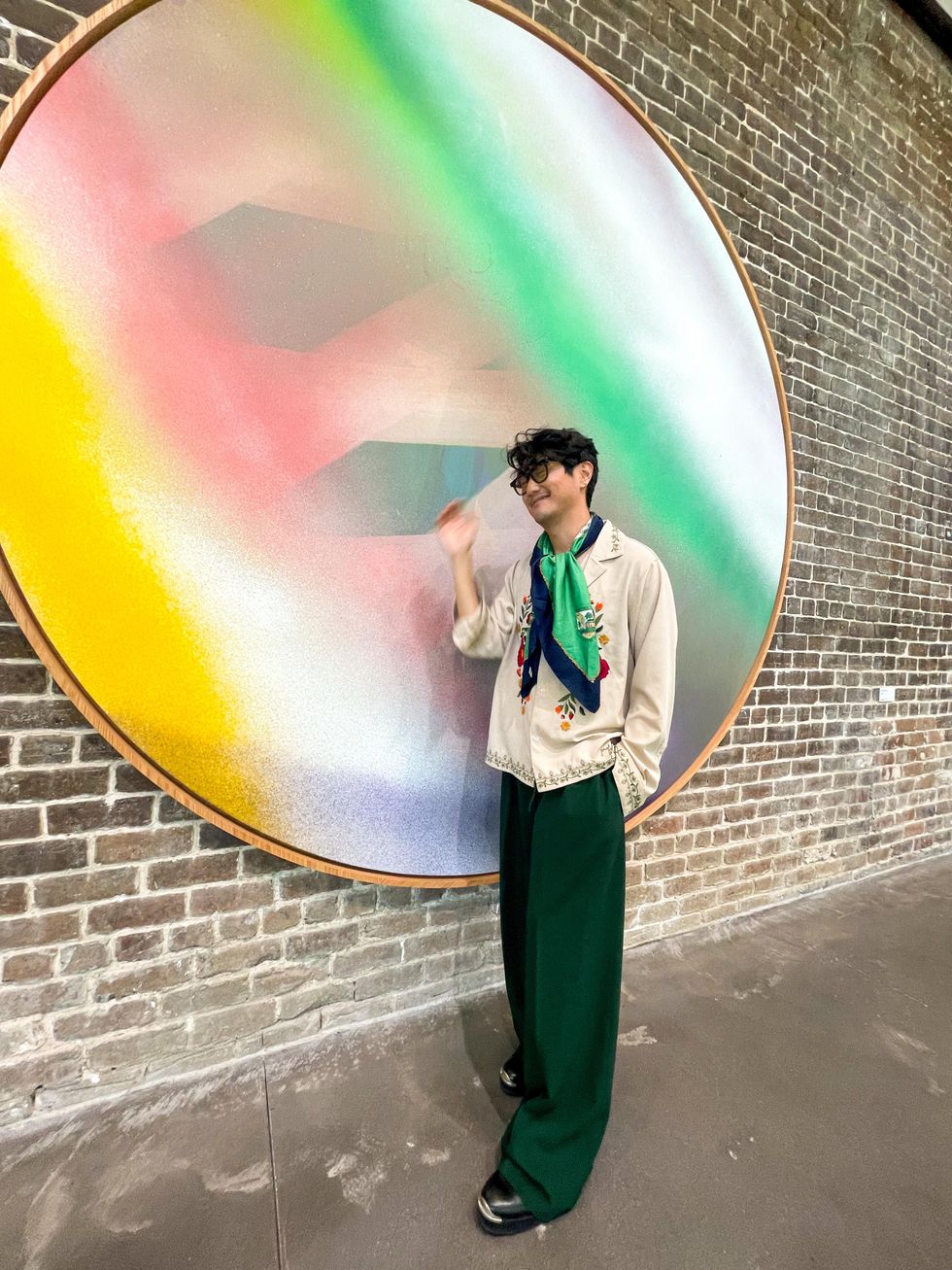 Good Light founder David Yi.
Photo: Courtesy of David Yi
Did you already leave Mashable when you launched Very Good Light?
"Yes. I feel like the universe pushed me off a cliff. But I had no other choice because I felt like there was nowhere else to go and no one was trying to do what I set out to accomplish. Very Good Light was the community I needed, that I felt connected to. I always knew I wanted to create a beauty brand from our community, our community, and that it was a beauty brand beyond the track. Our mission now is create more inclusive and safer spaces to talk about ourselves and be proud of ourselves.
What was the biggest challenge you faced during the brand's beginnings?
"I felt so alone. I was doing it by myself. I had no funds, I had no savings because as journalists we really don't have any savings. I've been homeless for a while. I remember leaving my Brooklyn apartment; I had to sublet it because I could no longer afford to live there. I left and slept on people's sofas for the first few days before returning home [to Colorado]. I made a lot of sacrifices. But it was worth it. When I felt uninspired or sick, or when I felt lonely, I thought about that greater purpose and why I started it in the first place. And this inspired me. This got me to a point where I was able to do it for four years before getting a co-founder, then launching the beauty brand. "
Why was it important for you to focus on sustainability when you launched Good Light?
"When it comes to inclusiveness and sustainability, we also need to talk about social sustainability and that means uplifting communities of color and the LGBTQIA community, but also supporting our world. We can't move forward if we don't support our world.
There are so many brands, right? There is so much waste that the beauty industry produces. So, every single product we're coming out with, we want to be as sustainable as possible. "
Was there ever a time when you thought, Fuck, don't think this brand is going to take off?
"Oh my God, I think it still happens. I think for people who are not straight, white, cis male, you always get the feeling that you are not good enough. I have so many of those days even though I have done so much. I published my first book last year, I launched a beauty brand last year and I still have imposter syndrome. I'm still working on that self-actualization process. I want to remind myself that even if I haven't accomplished anything, even if I look a certain way, I'm still enough. I really want to spread that message with the brand ".
Good Light
Moon Glow toning lotion with milk
"I love a moisturizing toner, especially in the winter months; it feels so good on my skin. If you have dry skin that needs hydration, I highly recommend it. —Raisa Flowers, celebrity makeup artist
Good Light