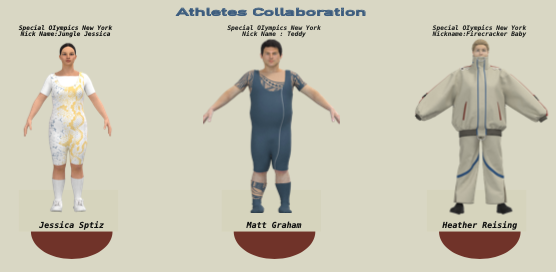 June 16, 2022
Fashion Design students collaborate with special Olympic athletes for inclusive and innovative uniforms
Special Olympics was founded more than 50 years ago and has since grown to include events and competitions that take place throughout the year and around the world. They are the largest sports organization in the world for people with intellectual disabilities and have more than 5 million athletes.
Three years ago, the organization entered into a partnership with the School of Fashion at Parsons, where students, in a semester course, collaborate with different athletes to design new uniforms that allow athletes to perform to their full potential. Since the start of the partnership, students have developed innovative design ideas alongside swimmers, powerlifters, ice skaters, runners and more.
Lucy Jones, Fashion Design '16, and Ranjit Lalvani co-taught later this year, where students co-designed uniforms with swimmers and weightlifters and presented their proposed designs in a critical thesis session in starts with Nigel Barker, the celebrated photographer and TV personality. Five athletes participated in the course this year and it remains a highlight for the designer students as well. Thesis presentations can all be found on YouTube.
"It's hard to say what the greatest learning achievement of this course was as it brought challenges every step of the way, but it undoubtedly taught me to be compassionate and confident when invited into another person's life," he shared. Izzy Wu, Fashion Design '23. "I think speaking clearly and being confident in my projects was something athletes were drawn to, and it meant practicing and engaging in my public speaking and presentation skills."
Jessica Spitz, one of the Special Olympics New York athletes in the course, was inspired to participate thanks to Parsons' reputation in the fashion and design community, as well as spreading the message that inclusion and fashion can go hand in hand.
"What I liked most about working with the students was seeing how passionate they are, how they really took our ideas and how very inclusive it was," said Spitz. "We were receiving emails every week asking for feedback, so this was really a collaborative effort. What I love most is that it makes me feel stronger that I have participated in the creation of such a work of art and it makes me smile when I see it. "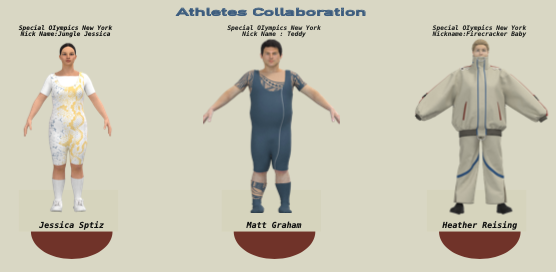 The course is structured in such a way that rather than athletes serving as clients dictating their wants and needs, they work alongside Fashion Design students to co-design their uniforms, with various feedback sessions and interviews to ensure that the final product is aligned with the vision of both athlete and designer. Proposed designs range from addressing the problems athletes have had with their wrestling tank tops, to updating traditional athletic gear with new colors and designs that better reflect each individual athlete's personality.
"This lesson was the first time I was introduced to the world as a designer and I felt like I was being listened to when I brought the ideas to the table," explained Wu. "It provided the experience of connecting with people in the industry and building a relationship with a community that could say" no "to my projects. A collaboration like Parsons and Special Olympics makes students interact with larger concepts and communities. outside of school and provides growth that I have never seen before in a classroom ".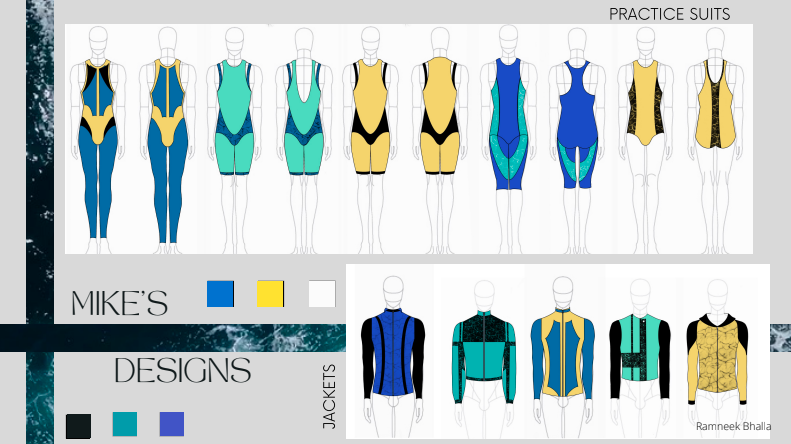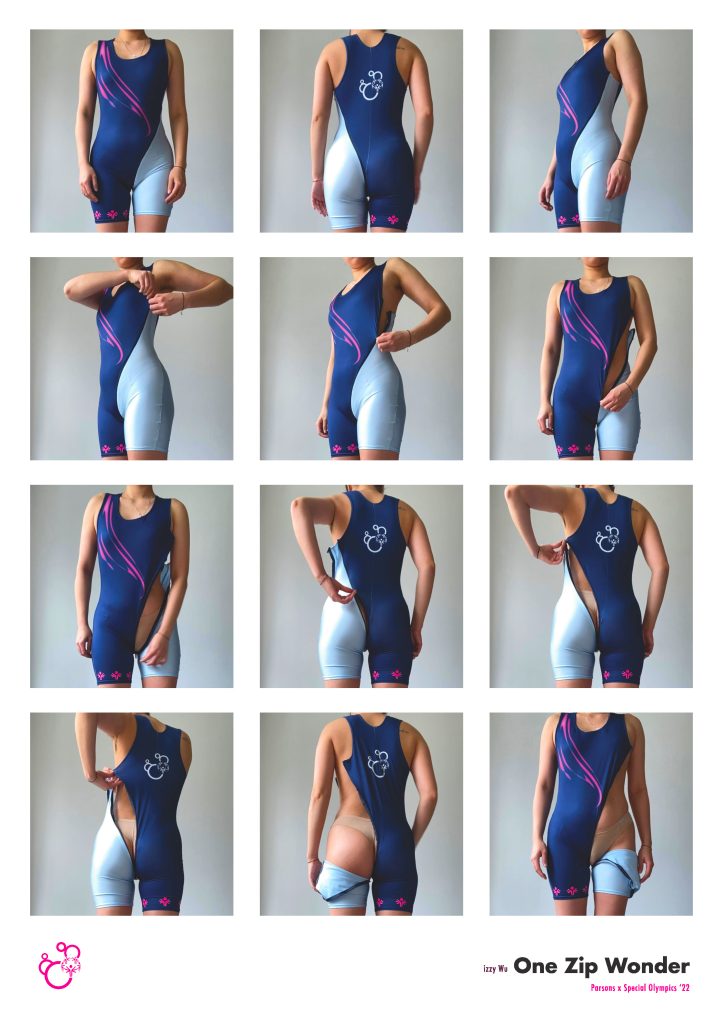 Parsons' educational mission and vision are grounded in the idea that design can help solve some of the world's most pressing problems, and the partnership with Special Olympics is one of many recent examples where students, faculty and alumni challenge each other to develop innovative solutions solutions.
Students from the School of Constructed Environments recently teamed up with NIO, a leading Chinese manufacturer of premium smart electric vehicles, to design new products with advanced materials from automotive manufacturing, including fabric for airbags, seat belts, and car seat buckles and covers. , while MA Parsons Paris Fashion Studies students collaborated with the Palais Galliera — Musée de la mode de la ville de Paris for a research project that explored the problematic history of some objects.
For Wu, the collaboration with Special Olympics made her a more caring, flexible and passionate designer and gave her the opportunity to see her designs represented and accepted by athletes.
"Experience has shown how difficult it can be to create a project that simultaneously shows the strong sense of identity of the athletes and my choices as a designer," he explained. "But being able to make athletes' wishes come true and seeing the glimmer of happiness in their eyes was worth every compromise."
Spitz echoes Wu, noting that "I think working with Parsons is so important because he does several things, it benefits students by teaching them how to create adaptive clothing and also to make the impossible possible, it also creates inclusion."
The course also provided Spitz with insight into the fashion industry, where he sees many parallels to Special Olympics.
"I felt this course is incredible and offers us athletes an extraordinary opportunity. In the fashion world they use our Athlete Oath:
Let me win
But if I can't win
Let me be brave in the attempt
That said, in fashion you try and sometimes it works and sometimes it doesn't, but you keep trying. "